HAPPY FRIDAY!
 The theme of this week has been shopping. I'm trying to re-build my wardrobe (new shirt above) but I seem to funnel all my money into shiny things…
I cannot wait to rock my new bracelets from Bauble Bar. This was the first time I bought anything from them and I was so excited when I found that each bracelet came in a soft little pouch. I'm a sucker for details like that. If you're interested in buying from them, you can use my referral link and I'll get $15. Everyone who shops there (referral or not) gets $10 off their first purchase so that's cool.
This week I also rocked a fantastic topknot. 99% of my lazy hair days are not this cute (I know, scary thought) so I was proud enough to take a picture.
So this morning I got in my car and was de-fogging the windows when I saw this:
That was only a little terrifying considering it was a) not my hand print and b) it was fresh, not something that appeared as the windows cleared like I could have done it another time and forgotten. But I obviously lived to tell the tale so you know I'm okay – or so we think. I'm feeling a little zombie-esque right now, honestly, though less in a lust-for-brains kind of way and more in a my-limbs-feel-necrosed kind of way. Let's hope that's my strength training talking.
If Ian thinks so, it must be true.
I got the trial of Photoshop CS6 to play with and am totally smitten. I'm actually having fun using it where CS3 was making me crazy. With any luck this will mean I can finally get my blog makeover finished this month! Won't that be nice since I've only been talking about it for ages? Yes, I think it will.
LINKS
A friend sent me this post last week and I almost died laughing. If farts make you uncomfortable though, don't go there.
I found Amy's post on shopping for a shrinking body/creating a minimalist wardrobe to be perfect for this time of year.
This chart of common birth dates was kind of fascinating to me.
And because it's the first Friday of the month you should head over and check out Hollie Takes Notes and get linked up for Follow Friday so you can pick out some new blogs to read.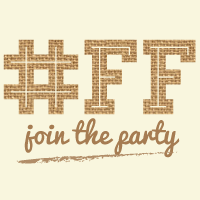 What are you all up to this weekend? Big plans? Little plans?