As promised, here is my 2017 gift giving guide for bible journalers! Bible Journaling is one of my favorite hobbies and I get asked all the time about the products I use and what I recommend so it only seemed natural that I should make a list.
Note: as you may have expected, this post is full of affiliate links. This means if you make a purchase using the link, I make a little money from the sale but it doesn't cost you anything extra (kind of like a commission). Regardless, I am only showing you products I have used or would use myself based on my positive experience with them and the brand. This is not a list I've made to hint at anyone in my life, these are all things I love, recommend and would spend my own money on regardless of my affiliate program participation as evidenced by those items I've linked that are not affiliates. I do not receive free product from any of the programs linked here. Okay? Okay.
For the journaler on the go, bags and storage are always helpful! I love these cute options from Illustrated Faith:


The shop Marine Parents on Etsy also has some super cute bags and pouches! This one is just darling: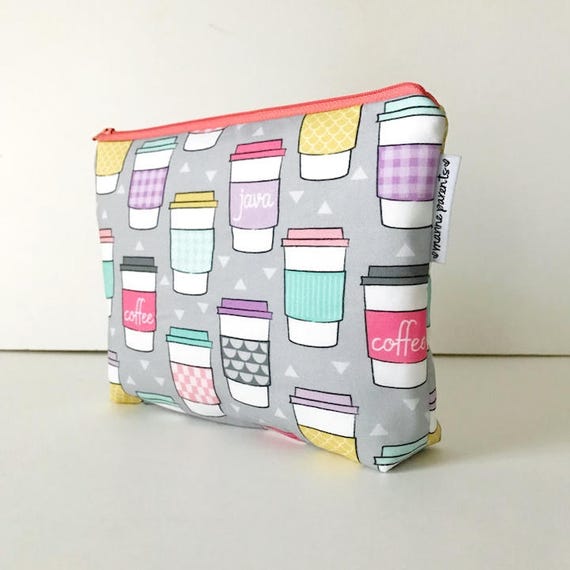 For the beginner:

(note: this set comes without the bible too!: Illustrated Faith – Starter Kit
)

For the journaler who has everything (because these really are the basics and you can always use a refill/backup):

(note: you can buy each of these items individually too! Precision Pens, Set of 2
| Black Eyed Pea Ink Pad
| Clear Acrylic Block
| Tape Runner
| Bible Mat
| Date-It Stamp
)
For the artist who's not sure about making art IN the Bible:


And of course, for this gift giving guide for bible journalers to be complete I have to share my favorite supplies!
The Homespun Alpha and Number set are my go-to alphabet stamps because they're a great size and a little different from most alphas out there:


I couldn't possibly mention alphabet stamps without also discussing alphabet stickers. Stickers are another great option, particularly if you're worried about using inks that might bleed through your pages and I love that Dayspring bundled a few sets because I always seem to run out of letters:


But if you can only pick one, definitely go with these (and maybe get 2 sets!):


This highlighting washi tape is ideal for anyone who craves a tidy, straight line for highlighting and is not just for bible artists! This is great for any kind of study and definitely won't bleed through the pages:


Speaking of washi, this may be my all-time favorite washi from Illustrated Faith. It's simple but so cute!:


I can never get enough word stickers! These are great for anyone who's not into hand lettering, but I also like to use them for embellishments:


Now let's talk bibles. I know that sometimes we're passionate about which translation of the bible we read and that's 100% okay. That said, when it comes to painting, especially with watercolor, the paper used to make the ESV is far and away the better option over the current NIV editions available. I personally use the NIV for reading and study and understand that some of us are passionate about certain translations (I see you, KJV lovers!) so this is not a comment on content, just saying that my own experience with watercolor painting in the current NIV edition (I have not tried a KJV) was not anything I'd want for anyone else. I hope one day that won't be the case, but for now I can only recommend the ESV for creating in.

(Note: You can also get this on Amazon (yes, it's prime eligible) and they sometimes have a better price)
If you're looking for a really nice bible to gift, this version is on just about every bible journaler's wish list:


Since I mentioned watercolors, I need to share that I love my Pelikans. They're opaque, so they're a bit thicker than traditional watercolor paint but that's okay with me. These are a nice step up from the $5 starter set many of us grabbed at Michael's and don't have that painfully chalky residue:


I have to mention brush pens while I'm discussing paint. These are ideal for watercolor and hand lettering:


When it comes to hand lettering, the Faber Castell brush pens are far and away my favorites. I use two – the smaller brush pen for most of my lettering and the thicker brush pen for big, bold letters and thickening lines:


These white gel pens are great for darker pages and outlining/embellishing letters:


I also love my clear glitter Wink of Stella pen for adding a slight shimmer to my pages:

Let's talk tabs. I love making my own topical tabs for individual entries and for that I use the tab punch:

For the books of the bible I get my tabs from Lindsee Walker. Her Etsy shop is called Find Wondrous Things and she has a lot of different styles. These are the tabs I used this year: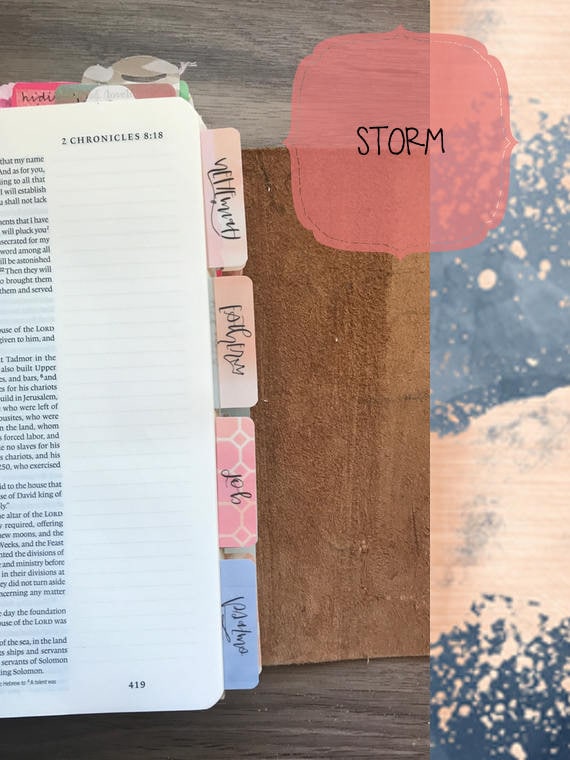 That's my gift giving guide for bible journalers! Many of these products I linked from Dayspring.com are on sale until 12/18/17 so be sure to use the links here for your shopping. Please let me know if you have any questions about other things I've used and I'll do my best to help you out!